Another Wednesday, another set of confessions!
I confess...
... my eating habits have totally sucked lately, and as such, I have gained a few pounds. Wah.
... the other night when Xbox Live wasn't working and we couldn't watch anything on Netflix or HBOGo or Hulu+, I was really upset. It's the first time I've really missed having cable since we moved.
... I really should be studying, but the contractors are upstairs making so much noise, it's hard to concentrate.
... I sometimes let Gershwin eat people-food. Cat-approved people-food. But people-food, still.
... There is still a load of laundry in the dryer from last week.
... I have yet to finish my application for life insurance.
... I have no idea which company currently holds our mortgage, which is bad because I need to get a statement from them for tax purposes and... I don't know who they are. Go team home ownership.
... I would totally order
one of these
if it wasn't $190.00, even though I sitll probably wouldn't be able to curl my hair because I am inept.
... I am the worst at writing personal statements and statements of interest.
... I know that I should work and do something this summer, but I really don't want to.
... I have barely done anything today and I am ready to take a nap. Let's be honest, I was ready to take a nap when I woke up at 7:30.
... It is taking all of my self-control to not bake the brownies that are in my pantry. (See confession #1)
... It has taken me over an hour to write this extremely short and simple post. My brain is not on board today.
... I cannot wait for next Friday because I will be on spring break and visiting some of my favorite people and that is basically all I can think about right now, oh my God, run on sentence.
And that is all I have to say about that.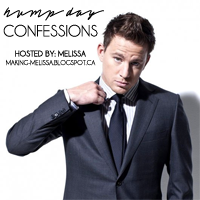 - A